District News...
The board of trustees held a meeting last night, June 21st, at 6:30 PM in the boardroom. Thanks to all community members and parents that were in attendance. The main topic of discussion was balancing the budget while receiving less funding from the state. Several ideas were discussed for addressing this issue including having a Tax Ratification Election (TRE) in November and looking at future bond elections. Requests were made to provide the community with a detailed budget, a 5-10 year financial projection, and a breakdown of how TRE funds will be used. Administration is working to post this information on the district website in the next few weeks. Please note that the district network will be down for maintenance all of next week, June 27th - July 1st. There is a need for a Public Action Committee (PAC) to help develop and implement goals and plans alongside the district administration to address the budget needs and to keep Bushland schools as great as they always have been in spite of the financial hardships many Chapter 41 schools in Texas are facing. If interested in serving on the PAC or learning more, please contact Superintendent Don Wood at (806) 359-6683 or don.wood@bushlandisd.net. The next board meeting will be July 25th at 6 PM. We hope to see you there!
______________________________________________________________________________
Bushland Band Notes Summer Edition
______________________________________________________________________________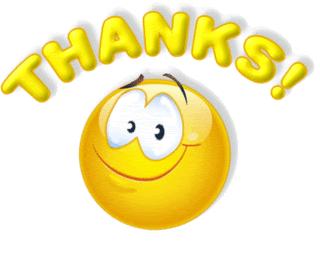 Thank you to the following businesses for generously donating door prizes for the Bushland ISD End-of-Year Staff Meeting!
Amarillo Oral & Maxillofacial Surgery
Amarillo Pediatric Clinic
Bushland Athletic Booster Club
Bushland Band Booster Club
Education Credit Union Bushland Branch
Karr & Hardee General Dentistry
Lee Taylor General Contractor
Texas Tech Internal Medicine, Dr. Roger Smalligan
And, thank you to Pak-a-Sak for sponsoring the luncheon!
_____________________________________________________________________________________________________________________________________
Registration for the BUSHLAND AFTER SCHOOL CARE program is now open for next school year. For more information, or to sign up, please contact Karen Compton at the Administration Office (806) 359-6683, ext. 508. Hurry! Space is limited! Click on the following links to access documents and forms: Parent Handbook Registration Form Direct Payment Authorization Form
---
Final NEWSLETTER for this school year: MAY Newsletter
Read previous on-line newsletters:
---
Did you know that student attendance is the #1 revenue source for Bushland ISD? Yet, it is not always easy to understand! Here are some facts about student attendance and funding that may make it less complicated.
---
Interested in Substitute Teaching at our schools? Find more information by clicking on Human Resources under the Departments menu above. Come by the business office to pick up your application today!
---
Jacob Cassetty Memorial Music Scholarship
The Jacob Cassetty Memorial Music Scholarship was founded in 2014 in honor of Jacob Cassetty, a former student of Bushland Schools. Money will be awarded to Bushland High School graduates with a love of music as Jacob had. If you would like to donate to the fund, please send it to Jacob Cassetty Memorial Music Scholarship, c/o Bushland ISD, PO Box 60, Bushland, TX 79012.
---
Bushland Educational Scholarship Trust (B.E.S.T.)
The B.E.S.T. scholarship will be given to Bushland High School seniors who attend a university, college or trade school and have not received any scholarship money from other sources. Our hope is to collect enough donations to eventually offer this to EVERY senior, whether or not other scholarships have been received.
Please consider making a donation to the B.E.S.T. Scholarship, in order to continue the growth of the scholarship fund. Your donation, large or small, will be very appreciated. You may send your donation to:
B.E.S.T. Scholarship, c/o Bushland ISD, PO Box 60, Bushland, TX 79012
---
If you would like your Community Business or Organization Listed in the Community Section of our website, pleasecontact Anthony Montelongo for more information.
---
Bushland ISD considers applicants for all positions without regard to race, color, national origin, race, religion, gender, marital status, veteran or military status, disability, or any other legally protected status. We are an equal opportunity employer.